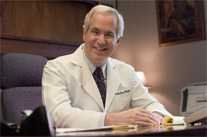 Barry Gordon MD, PhD
Therapeutic Cognitive
Neuroscience Professor

Professor, Neurology
with Joint Appointment in
Cognitive Science
Dr. Gordon is on an extended sabbatical from most clinical activities, so he is not currently available for appointments or assessments.
For neurologic consultations, please contact the Neurology Access Line at 410-955-9441, or the Memory and Alzheimer's Treatment Center at 410-550-6337.
For neuropsychological testing, you may wish to contact Medical Psychology at 410-955-3268.
For medical records, please contact 410-955-6044, fax requests to 410-502-5186, or visit the Patient Medical Records webpage.